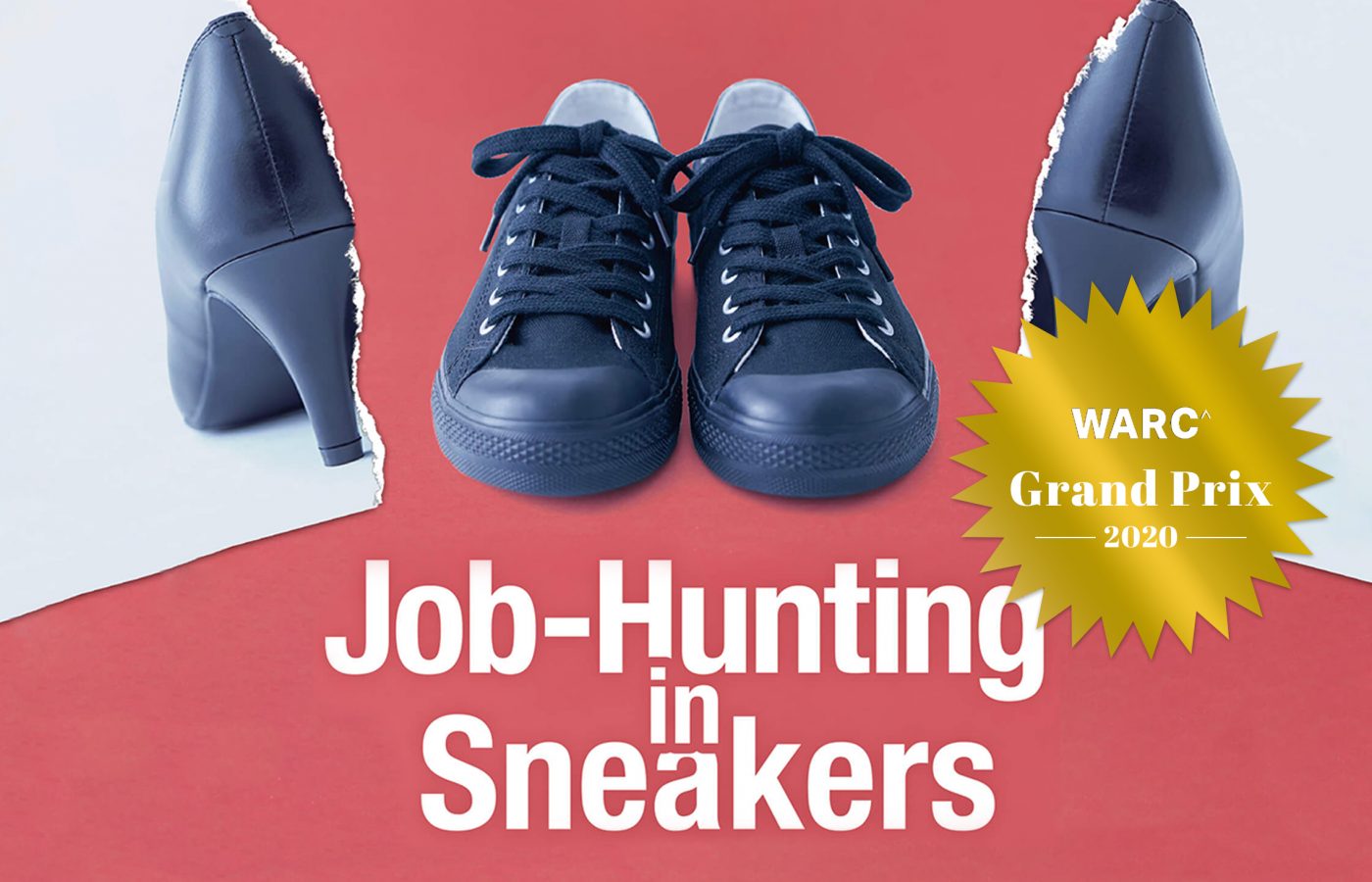 Our Job-Hunting in Sneakers campaign for Band-Aid (Johnson & Johnson) has won a Grand Prix in the WARC Media Awards for 2020! The award was for the Effective Channel Integration category and was the only case from the APAC region to win the Grand Prix across all categories. We are proud to demonstrate Japan's presence beyond the APAC region with this success.
to motivate change in Japan's traditional job-hunting practice. Job-Hunting in Sneakers encouraged companies to be more flexible on interview uniforms, and allow students to wear sneakers instead of the typical uncomfortable leather shoes.
It was widely covered by the press, and the campaign achieved its KPIs and purchase intent among the target audience.