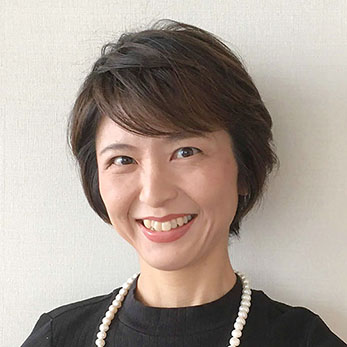 Since its establishment in 2016, BBDO Japan has been building an organization that respects diversity in terms of gender, age, nationality, race, and background. Diversity has been recognized as a source of innovation and a driver of business growth for many companies, and we believe that the changes in the way we work, such as remote work by COVID-19, will be an opportunity for BBDO Japan to redefine and further strengthen the way we promote diversity and inclusion. For this reason, BBDO Japan established a new position as Diversity & Inclusion Officer (D&I Officer) in January 2022, and Kaori Yatsu, Head of Planning, has been appointed to this new role. (She will also continue her position as Head of Planning.)
Upon her appointment, Kaori said "I would like to make every effort to promote D&I so that BBDO Japan can become an organization that is recognized both internally and externally as a place where each and every employee is healthy in mind and body and can experience personal growth with high motivation. In particular, I would like to strengthen women's leadership by becoming a company where female employees at various stages of their lives can work actively without limiting their career possibilities." Also, Hal Ito, president of BBDO Japan, commented "Seek out different" is one of our eleven people values set by BBDO globally and we at BBDO Japan have enjoyed the power of diversity through our current gender mix and various backgrounds and nationalities of the existing members. With this new role, we expect her to facilitate and maximize the advantages of our diversity and continue to attract new talents outside of the agency."
Kaori Yatsu Biography:
After graduating from Waseda University, Kaori joined McCann Erickson as a new graduate and worked as an account executive before moving to the strategic planning division. After returning to work following her maternity leave, she launched and led the mother insight research project called "Real Mothers". In 2010, she became an in-house coach certified by Coach Twenty-One.
She joined BBDO Japan as a Head of Planning in 2016, and since then, has won many international effectiveness/planning awards, including Gold at the APAC Effie Awards and Grand Prix at the WARC Media Awards. She has been selected as a judge for the WARC Prize for Asian Strategy, a final judge for the WARC Prize for Chinese Strategy, and a final judge for the YouTube Works Awards Japan. She is also a mentor for the Marketer Career Association.
BBDO Japanは2016年の設立時より、性別・年齢・国籍・人種・バックグラウンド等におけるダイバーシティを尊重した組織作りを行ってきました。ダイバーシティは多くの企業にとって、イノベーションの源でありビジネスを成長させるドライバーとして認識されつつある中、コロナ禍によるリモートワーク等の働き方の変化は、BBDO Japanにとってのダイバーシティ&インクルージョンの推進のあり方を再定義し、一層強化する好機と捉えています。そこでBBDO Japanでは、2022年1月よりダイバーシティ&インクルージョンオフィサー(D&I Officer)というポジションを新設し、ヘッドオブプランニングの谷津かおりが就任しました。(へッドオブプランニングとの兼務)
谷津かおり 就任に際してのコメント:
「BBDO Japanが、社員一人一人が心身ともに健康で、高いモチベーションを持って自身の成長を感じられる場として、社内外から認識される組織となれるよう、D&Iの推進に尽力したいと思います。特に、ライフステージが多岐にわたる女性社員が、そのキャリアの可能性を狭めることなく生き生きと働ける会社にしていくことで、女性のリーダーシップをより強化して行きたいと考えています。」
伊藤治彦 取締役社長のコメント:
「多様性を求める」は、全世界のBBDOオフィスで働く社員が共有する11の価値の一つです。BBDO Japanにおいても、在籍社員のジェンダー、出身や国籍などの多様性は、エージェンシーの推進力となっています。かおりさんが新しい役割を担うことで、この多様性の強みをよりよく引き出し、かつ新しいタレントの参画を促進できることを望んでいます。」
谷津かおり 略歴:
早稲田大学卒業後、新卒として(株)マッキャンエリクソン入社。営業本部を経て戦略プランニング本部に異動。育休からの復職後、2004年に母親インサイト研究プロジェクト「Real Mothers (リアル・マザーズ)」を立ち上げ、リーダーを務める。2010年、コーチ・トウェンティワンによる社内コーチ資格を取得。 2016年 BBDO JAPANにHead of Planningとして入社し戦略プランニング全体を統括。 APAC Effie AwardsのGold、WARC Media AwardsのGrand Prixをはじめ、数々の国際広告賞を受賞。WARC Prize for Asian Strategy 審査員, WARC Prize for Chinese Strategy及び YouTube Works Awards Japanにて最終審査員を歴任。一般社団法人マーケターキャリア協会 メンター。