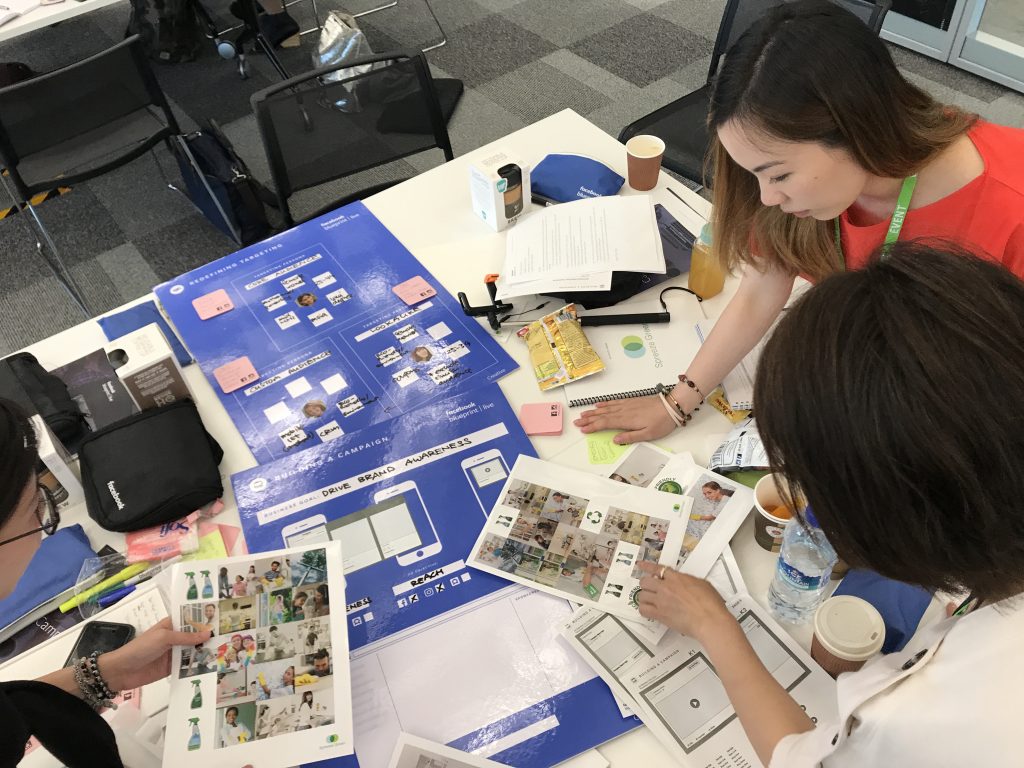 On 14 and 15 June, our Engagement Planner, Ani Lau participated in two days training session for Facebook Blueprint Live held at the Facebook Asia Pacific HQ in Singapore.
Facebook Blueprint is a global training and certification program about marketing on Facebook and Instagram. Blueprint Live is an in-person training program that teaches you how to implement Facebook and Instagram advertising principles in your marketing plans.
BBDO staff members representing eight countries in Asia were invited to participate in a workshop, and learned the process of briefing to execution of effective Facebook ads.
In POCKETVC, participants learned how to adopt and remake TV commercials for Facebook ads based on the analysis of how people behave on social media.
The new partnership between BBDO and Facebook will be increasingly important in the age where social media is becoming the essential communication tool to connect brands and customers.